All things being equal, it's always nice to have some control over how long your home appliances will last. This is true of everything from the washer and dryer to your garage door opener or shingled roof; anything you paid good money to obtain. It also includes your automated gate system.
Just like those other items, there are tangible ways to extend the lifespan through preventative maintenance. We want to share with you some practical tips for maintaining and caring for your residential or commercial gate system.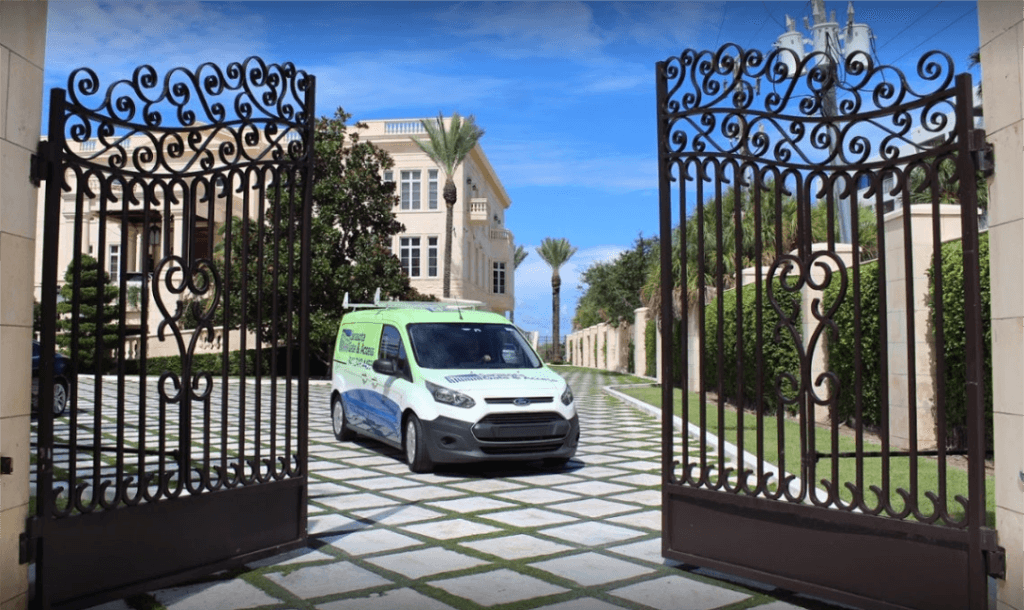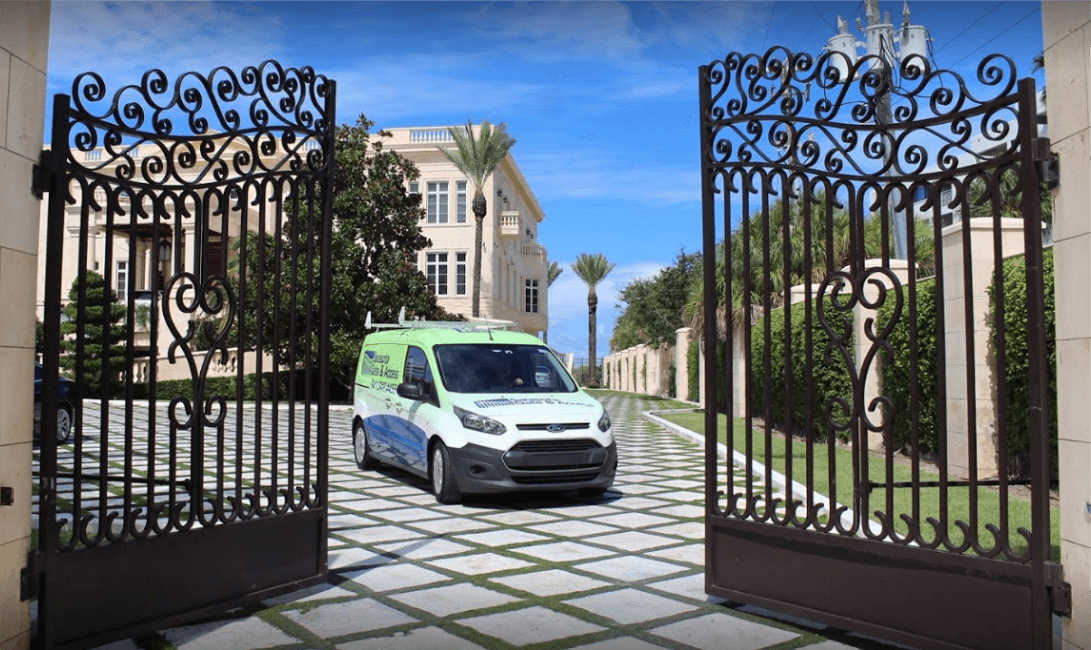 Rust & Filth are The Enemy – Keep Things Clean!
The fastest way to watch your curb appeal collapse would be to let your expensive automatic gate become rusty and unsightly. We have to watch for this problem most carefully in Florida, given all our rain and humidity. For metal gates, this could be a ubiquitous problem, which is why you should clean them often. Wooden gates, likewise, are vulnerable to wood rot and the hinges can rust a lot, too. Once you've cleaned your gate of all the rust, leaves, pests, and debris, be sure to wax any of the metal parts for further protection.
Take Care of the Electrical & Mechanical Components
Perhaps the most obvious item here involves proper lubrication for all the essential gears. Without the right oil/grease, your gate will pick up all that rust and erosion much quicker. How do you know when to apply grease or other touch-ups? You can always ask us about maintenance schedules for specific brands, but if all else fails, you'll know it's time for upkeep if the gate gets stuck or operates slower.
Don't Delay Calling for Help If Something Goes Haywire
Since gate systems contain somewhat complex machinery, there's no harm in calling for help whenever you encounter an unusual problem. Just the electrical equipment alone may require an experienced tradesman to troubleshoot. One of the most important gate mechanisms is its sensor technology. Those sensors tell your gate when to open and close, including when to stop. If you notice your gate moving unpredictably (stopping soon, or not at all), then it's a significant safety hazard. Contact us to help you address the issue and avoid the potential for crushing or other damages.
These are three maintenance tips worth remembering if you'd like to ensure long-lasting performance from your automated gate system.
Want to know more about gate repair and maintenance?
Then you're always welcome to contact the pros at Sarasota Gate & Access. There are many outstanding properties around Sarasota, and we enjoy supporting them with beautiful and security-enhancing gates. Call us anytime to learn more or to troubleshoot problems at 941-349-4455.