There are several excellent reasons to consider installing a gate for access to your home or property. They enhance curb appeal, provide additional security, and much more. Check out some of the most compelling reasons to buy a new gate system.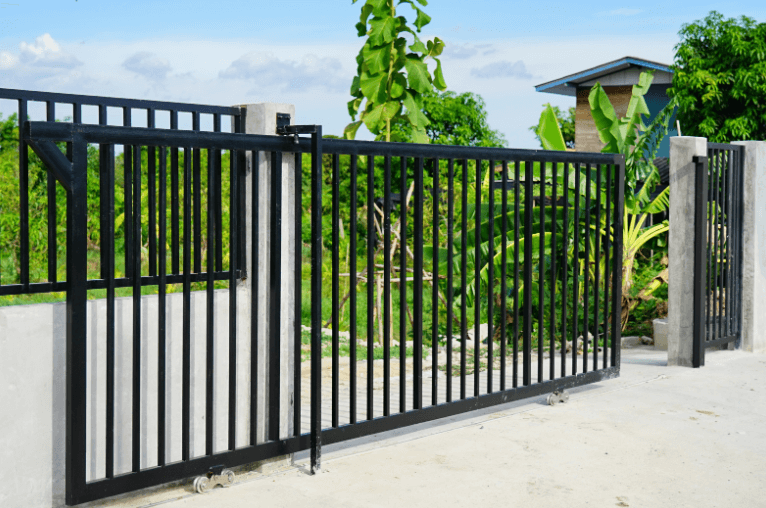 Protection for Your Property
While not every gate system serves a security role, it is one of the primary purposes. Whether you want to keep better tabs on vehicles entering your home, or you need fail-proof security for a prison facility, modern access gates can do it all.
Boundaries for Children & Pets
A nice gate system not only protects your property, but it can help set boundaries for young children and pets. It's safer to have a gate rather than so many opportunities for children to chase toys and balls into the street.
Avert Unwanted Solicitors
It's not that you want to turn your home into an unwelcome fortress, but it's nice to ward off unwanted sales visitors. A surveillance system and controlled entry can help you better decide how to deal with unexpected guests at your front door.
Boost Home Value & Even Lower Insurance Costs
The aesthetic enhancement alone brings lots of new value to your home. It's no different from remodeling or adding a new room. Some insurance companies might even reduce your rates because of your investment into a new residential gate system.
Monitor Entry
Controlled entry is an important matter for businesses. If you have anything valuable on your property, it behooves you to pay attention to who comes and goes. There are lots of ways to do this with fobs, keypad password entry, and other gate opener systems.
Convenience
Believe it or not, people still lock themselves out of their homes these days. How does this happen? It's because they still rely on old-fashioned keys, which are easy to misplace. Almost any gate system, however, gives multiple ways to troubleshoot entry if you're the property owner. This includes convenient integration with smartphones, voice recognition programs, and many other helpful tools.
These are just a few of the many reasons to think about installing a gate for access on your residential or commercial property.

Sarasota Gate & Access serves clients both locally and around the country with gate repair and maintenance. We know our way around all the modern gate openers and technology. If you need any kind of installation or repair service, contact us 24-7 at 941-349-4455.