Today's gate systems are as sophisticated as ever, but it's still possible for them to break or malfunction. That's why it helps to know what to do in the event of a crisis. This is especially important if you rely on your gate opener to protect your family, business merchandise, or even a high-security facility. We'd like to arrange this by malfunction topic, showing you how to address typical calamities. These are some common scenarios you may face with your gate opener.
Electrical Issues
The telltale signs of electrical trouble are power outages, storm surges, powerline problems, and other disturbances. We recommend checking circuit panels and breakers when these things happen. Resetting or replugging the gate can address many common problems.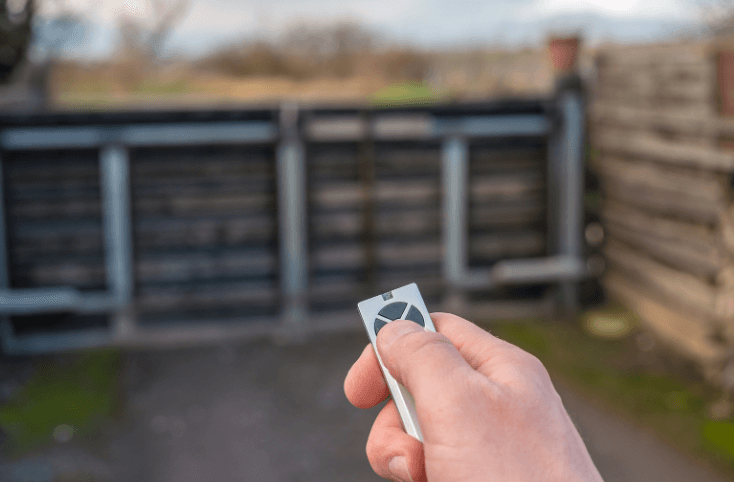 Non-Electrical Issues
Aside from electrical concerns, your gate might not work if there is a physical obstruction. This could be something as fundamental as a bad wheel on the gate. One of the first things you should do, when experiencing gate opener trouble, is to survey the entire area for things in the way. If your gate runs along dirt or peat moss from your garden, it's possible for those items to be the culprit.
Temperature Problems
As a homeowner, you're probably aware of what it's like when exterior materials get really cold and begin to contract or warp. The same thing goes for electronic equipment and other hardware, unfortunately. This can turn into a huge problem that's hard to fix, but you can preempt it. We recommend applying styrofoam insulation to the bottom and sides of your gate opener (but not around the battery). This gives it some protection from extreme cold, humidity, storm damage, and excessive UV exposure.
Can't Get the Gate Open
Ah, but sometimes the gate just doesn't open properly. Maybe it's just becoming a hassle more and more frequently. Both gates and garage doors can encounter problems with dragging after a while. They each have safety sensors that can go awry. Odds are that either something is in the wrong position or needs replacing. If it's the latter, then you'll want to contact us for maintenance soon.
Emergency Help Is Available
You can also utilize our 24-hour emergency repair services when simple solutions are to no avail. We can assist you over the phone in most circumstances. If the situation requires physical repair work, our assistance technicians can visit your property as well.

Sarasota Gate & Access provides prompt and effective maintenance and repair services for gate openers and other security system components. We offer continuous emergency support so that you never lose your peace of mind. You can contact us at any time to learn more, at 941-349-4455.