Safety and security and the peace of mind that comes from knowing you have both are priceless. Whether you're a business owner or the owner of a residential property, keeping things under lock and key is of the utmost importance. To this end, you might have a gate protecting your property, or you've been thinking about purchasing one. And while a manual-operated one might be cheaper, the advantages that an automatic gate provides make it a worthwhile investment.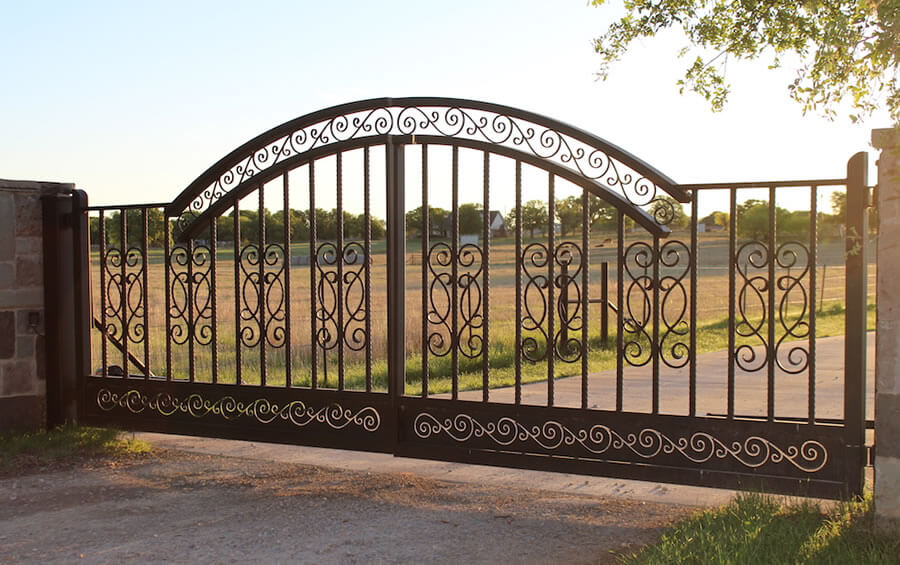 Operation from Inside Your Vehicle
This can be a great convenience, especially when it's either late at night or the weather is disagreeable. Having the option to open your gate from the safety and comfort of your own car is a worthwhile advantage.
Keeping Access to a Minimum
Let's be honest with ourselves—the fewer people with access to our personal property, the better. An electronic gate allows you to choose who has access. This ensures that any unwelcome visitors are kept at bay. At the same time, you'll be taking an essential preventative measure to avoid break-ins and keep the people you hold dear and your property safe.
Increased Property Value
Believe it or not, an automated gate can contribute to property value by a significant amount. It's no different than selling a car with a high-end stereo or alarm system. People are always willing to pay a little extra for the peace of mind that security can bring.
Protection of Your Privacy
You should never have to worry about someone knowing about what you own, who lives with you, and what activities you partake in. Everyone and we do mean everyone, has a right to privacy. An automated gate can afford you privacy much better than a manual one can. Manual gates might be effective, but an automated gate can do the job much better at keeping unwanted lurkers at bay.
An Investment You Can Count On
It's easy to look at anything with a notable price tag and question ourselves as to whether or not making a purchase is worthwhile. Think of an automated gate as something akin to a long-term investment. The return that you'll recoup over time is the security and peace of mind that you can't put a price tag on. And when you're ready to upgrade, look no further than the experts at Sarasota Gate & Access. We provide a wide range of options to keep the people of Sarasota and the surrounding communities safe. To find out what kind of protection we can offer you, give us a call at 941-349-4455 or fill out the form below.