Many homeowners would consider buying a gate for their property, but don't necessarily want to turn their home into an elaborate fortress. We understand this, which is why there are gate systems to match a variety of consumer preferences, no matter how extensive or humble.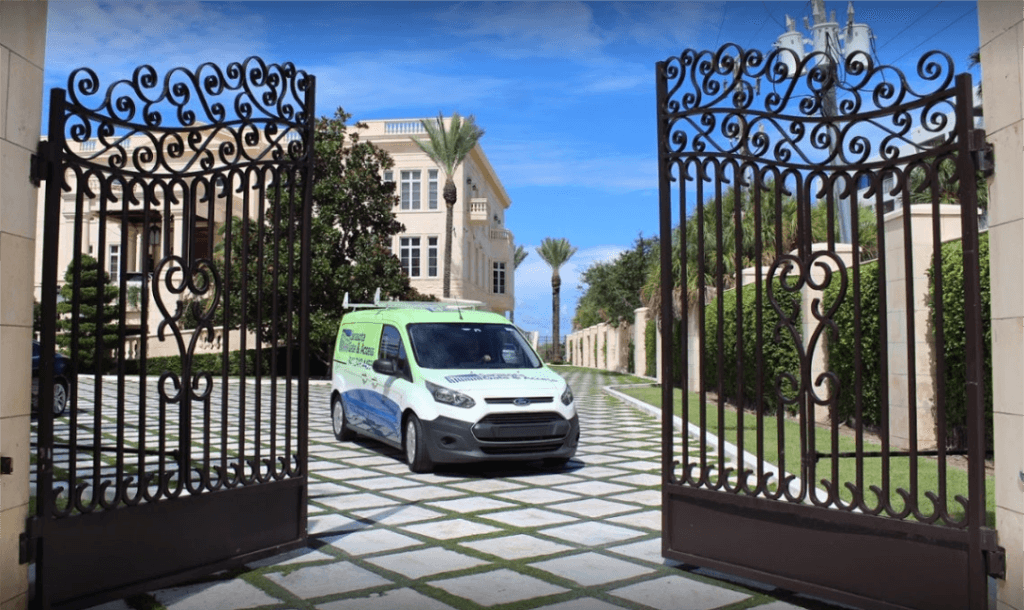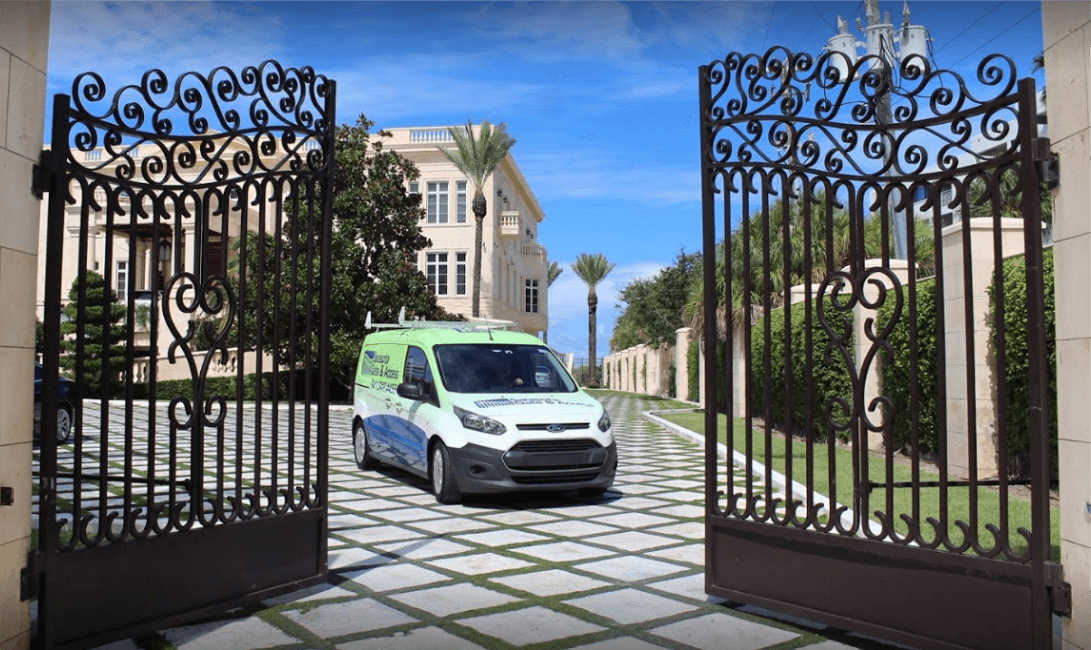 The quickest way to take control of your property, without having to install something expensive, is to invest in an automatic driveway gate. Let's look at why this is a popular, cost-effective, and curb-appealing way to protect your Florida home.
A Terrific Way to Regain Privacy
Almost every property owner has had to endure unwanted solicitors, wandering neighborhood children, and nosy neighbors getting a little too close to their homes. However, even the simplest driveway gates can deter these unwelcome visitors. Now, if the solicitor wants to sell you something useless, you can screen them better.
It Makes Your Property Safer
It goes way beyond erecting a simple fence or brick wall. The automatic components on today's gate systems are pretty incredible and widely available. This includes a sophisticated array of cameras, access control systems, and other surveillance technology. You can make your house just as secure as a hospital or industrial site if you choose. While you don't have to purchase a gate system with all the bells and whistles, it's nice to know there are several safety mechanisms at your disposal.
Automatic Gate Systems are Convenient & Easy to Operate
The gate systems we install have at least as much technology as your automatic garage door. This means you can open and close it with nothing more than a fob or through WiFi on your smartphone. Plus, if you run into a jam and cannot get it open, we offer 24-hour emergency assistance for an immediate resolution.
They Add Plenty of Aesthetic Charm
Driveway gates also look fantastic. You can customize them in so many ways to match your home's exterior components: the roof, siding, window shutters, and doors.
Automatic Driveway Gates are Cost-Effective
This doesn't have to cost a fortune, either. We can show you several affordable models but don't forget that installing a new gate can help you save money on insurance premiums. Just like it lowers your insurance bill to install exterior lighting, the same applies to adding a new gate system to your home driveway.
If you scroll through the rest of our website, you'll see that there is no shortage of options for modern gate systems. That allows you to custom-fit something to meet your budget preferences, security concerns, aesthetic interests, and more.

Given all the options, we hope you'll contact the professionals at Sarasota Gate & Access. Our mission is to help folks around Sarasota select, purchase, and install the highest-quality gate systems from a plethora of manufacturers. If you're ready to do this soon, then call us anytime at 941-349-4455 or fill out the form below!