There is so much potential for design options when you hire us to put together a new gate system for your property. Today's automated gate technology provides many wonderful avenues for either moving or stationary gates, tailored to fit residential homes, commercial businesses, equestrian farms, government buildings, and more.
Here's a quick reminder of what Sarasota Gate & Access offers with our effective gate design and installation service.
What Kind of Gates Do We Design?
There are several ways to augment one's property with automated or stationary gate systems. Some of the most popular designs include steel/iron gates, driveway entry gates, card entry gates, emergency gates (especially for high-security clients), and wooden gates.
These are some ways you can really add curb appeal, security, and greater property value to your location. Gates are also nice for chasing away nosy neighbors, solicitors, and other unwanted guests. Many homeowners also appreciate the extra layer of protection for their children or pets.
Finally, with modern gate technology, we can integrate everything with your smartphone to give you comprehensive access control 24/7. This is true of whether you're pulling up to your driveway, or are in another state and need to let someone else into your property. The convenience and security aspects are so much more enhanced than they were 30 or 40 years ago thanks to cloud-based automated gate systems.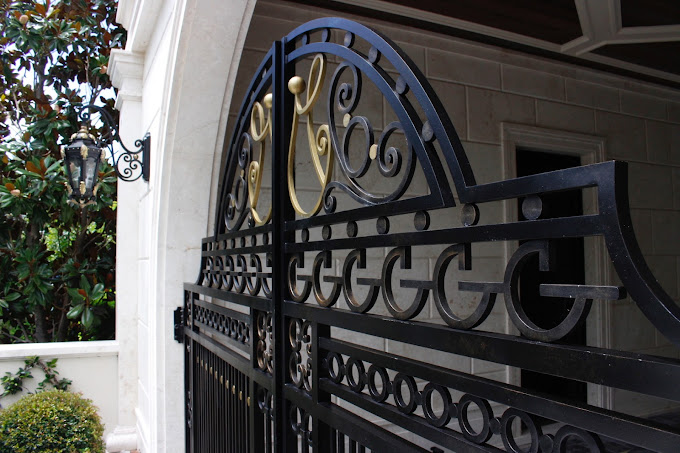 Which Brands Do We Install?
You can look around our website and check out the substantial selection of gate brands we install. Sarasota Gate & Access can assemble, repair, and troubleshoot all the major products from companies like:
Cellgate
DoorKing
FAAC International
Liftmaster
Linear
Viking
Does This Cover Accessory Items?
Yes, we would never leave you empty-handed without the requisite accessories for your gate system. For example, we often work with local apartment complexes or multi-family residences that need a password system for their community gate. This requires us to design and install a key fob system or perhaps a gate with a touchpad password for controlled entry.
Besides those items, you may also wish to embellish your gate system with other ornate features or focus on security matters with surveillance cameras and voice recognition. There is a litany of enhancements you can add to a modern gate system, nowadays.

If this piques your interest in residential or commercial gates, then we'd enjoy exploring design ideas with you at Sarasota Gate & Access. We're the area's most talented team of installation and maintenance technicians. You can learn more about pricing details and other fantastic options by calling us anytime by phone at 941-349-4455.