Gates play a larger role in our lives than people realize. Even heaven itself is bound by its illustrious gates. While you might not achieve such a lofty perimeter system in this life, you'd be amazed at what you can do with security gates.
These are the most common benefits of equipping your home with a gate system.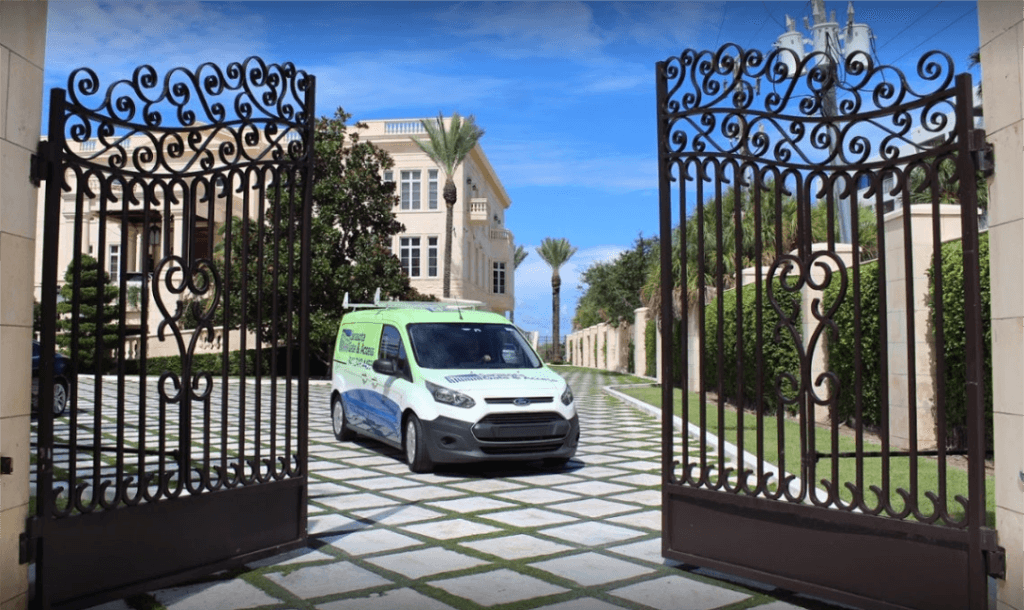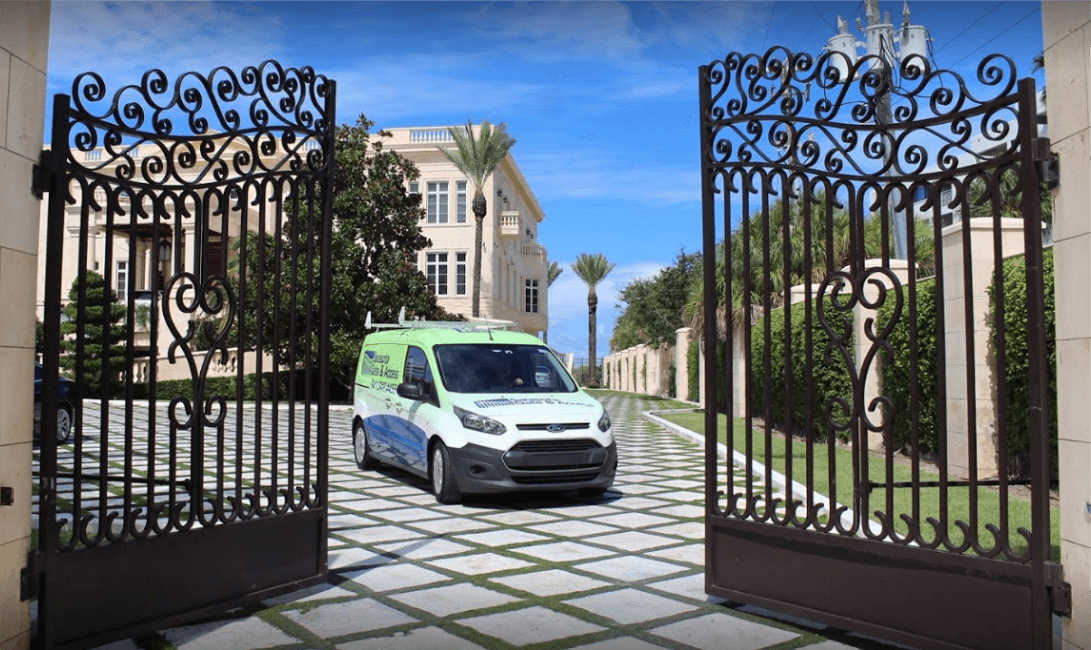 They deter criminals, unwanted guests, solicitors, rodents, and stray animals.
Some people like to grow large bushes and hedges to bolster their privacy, but we find that time and again, gates are the best approach. Yes, they even keep dubious sales representatives off your property.
If your chief concern is prowlers and bandits, then security is no laughing matter. Fortunately, thieves won't spend the energy trying to thwart a security system when they can much more easily skate into a non-gated home. Gates really are a solid deterrent.
Save money by not needing security staff.
We have many wealthy clients in Sarasota and other places throughout the nation, and with large mansions and homes, security is part of their budget. The right gate system can replace the need to hire a night watchman or other security detail. Surveillance equipment and gates go a long way in eliminating tasks that you could only do manually not very long ago.
If you have valuable belongings, it's a great way to protect them from theft.
Many homeowners and businesses have expensive items and merchandise they obviously don't want stolen. That's why the more premium and comprehensive security systems, through companies like Cellgate or Viking, provide substantial peace of mind.
This greatly enhances curb appeal and the aesthetics of your home.
Not every gate has the point and purpose of controlling entry or fortifying your home. Many homeowners just love the majesty and aesthetics that come from having an artfully-crafted perimeter gate. It ranks right up there with re-siding your home or repaving your backyard patio. It's definitely not a DIY renovation project, though, so call Sarasota Gate & Access for expert residential installation.
Don't forget that these advantages apply aptly well to commercial properties and prisons, too. Prison wardens don't usually worry much over aesthetics, but they do care about safety and security components. Check out the other sections on our website to learn more about how we serve the needs of extremely high-security facilities.
Sarasota Gate & Access offers a wide array of gate installation, maintenance, and repair services to all aspiring gate owners. It's a terrific way to enhance and beautify your home or business, as well as secure your surroundings with today's leading technology. Call us at any time to learn more, at 941-349-4455.