When you think of the term gated community, your first instinct might be to imagine a celebrity's life or some politician. But people of all walks of life enjoy the gated community lifestyle today. The term may bring up certain ideas and preconceived notions, but the truth is that gated communities bring with them a whole new level of safety, private life, and a few extra perks. Let us tell you more!
Safety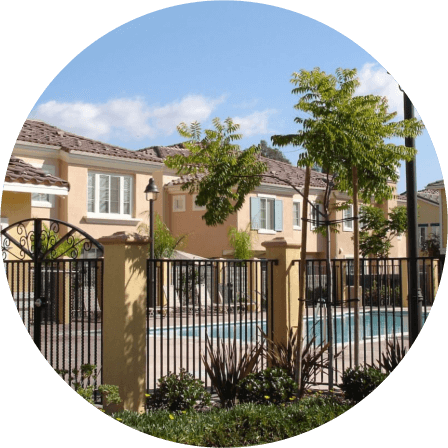 Most statistics find that gated communities are pretty hard to penetrate. And that's because these communities are backed with a different level of security than non-gated communities. You often can't enter without property identification. This means that when you live in a gated community you're living in a safer community. This can give many a huge level of peace of mind when laying their head on the pillow at night. Safer is always better!
Private life
Being that gated communities are a lot safer and center a tight-knit community rather than having anyone from the public come and go, these communities have a higher level of privacy. You don't have to worry about someone you don't know being involved in your business as new faces aren't popping up every day. There's also seclusion on these properties. They're designed to keep homes a specific distance from one another, so everyone has their own private space.
The Perks
It's no secret that gate communities come with added perks, unlike regular communities. In a regular, public community, you usually have to pay for things like gyms, pools, etc. But some of these gated communities actually come with these features built-in and as an added bonus. When browsing, you should always check to see what extra features are coming with your new gated community.
Are you in need of things like gate repair and maintenance, access control solutions, or 24-hour emergency service? Sarasota Gate & Access is here for you. Sarasota Gate & Access has been a leader and authority in the field when it comes to providing expert-level services regarding gated community living. We know what works and what doesn't. We also know what services leave people feeling safe and secure while remaining affordable. If you're in the market for services and gates for your community give us a call today at (941) 349-4455 or shoot us an email at info@jeskelly.com. We'd love to hear from you!