Many homeowners seek to secure and beautify their homes with entrance gates. They add majesty and security in a small way like they would for any castle or fortress. There is a lot to know about automatic driveway gates. Sarasota Gate & Access thought it would be helpful to provide you with some information all about automatic driveway gate equipment.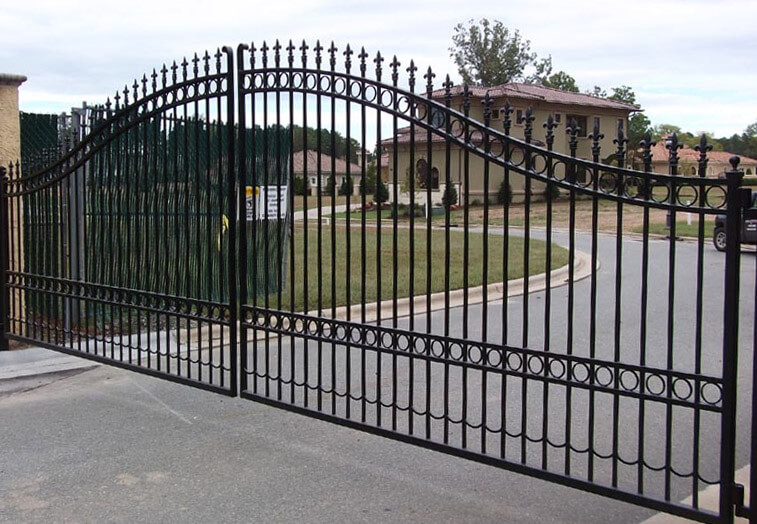 Choosing The Right Gate Equipment
As you may have experienced already, gates can be unlocked or triggered by several different mechanisms. This runs the gamut of EZ-pass-style RFID readers, remote controls, keypads, and in-ground magnetic sensors. The sensors are perhaps the fanciest approach. They detect large metal objects (your car), and have different ways of responding: free entry, free exit, and safety. The EZ-Pass option is great for homes or housing complexes in need of heightened security. These work in such a way as to only allow access/entry to vehicles possessing the EZ Pass.
Advanced Security Features
There are many other features that can make your home or facility even more secure. Telephone entry systems, timed access codes for electric gates, and camera systems are among the many options available. Some security systems even include a log that can track all the codes being used.
Plan For Emergencies
All technology has some chance of failure or malfunction. It's wise to take this into account. You can safeguard your security system further with battery back-ups, integration with your home's alarm system, an emergency manual mode, and surge protection in the event of lightning disruption.
What a consolation for home and business owners to know that such lucrative security equipment exists nowadays. Something as simple as a driveway gate can go a long way in protecting your valuable assets. Sarasota Gate & Access offers nine different gate services to help you accomplish this. They include:
Residential Gates
Gates for Multiple Families
Retail Storage Gates
Commercial/Industrial Gates
Gate Repair
Design & Installation Service
Access Control Systems
Equestrian & Livestock Gates
Government & High-Security Gates
Many of our clients have been extremely impressed with our products and services. See what this satisfied customer from Bradenton, FL had to say about us:

"As a businessman I was incredibly impressed with Sarasota Gate & Access throughout the entire process. From initial contact, the design stage, and from delivery through installation, John and his crew were on the ball. Now that my business is safe and secure, I can rest easy at night." –Jeffery L.
Visit us on our contact page to inquire more about Sarasota Gate & Access. You can also speak to us over the phone at 941-349-4455!

Thank you and please let us help secure your home or business soon!