Security is one of the most important aspects of any type of ownership. Be it commercial, residential, or even, livestock keeping what's inside safe and unwanted visitors out is of the highest importance. One of the more reliable forms of gate security is the remote-controlled gate. While they're used to protect and provide security for many different locations, they ultimately fall into two sub-categories; a property owner's personal access and visitor control.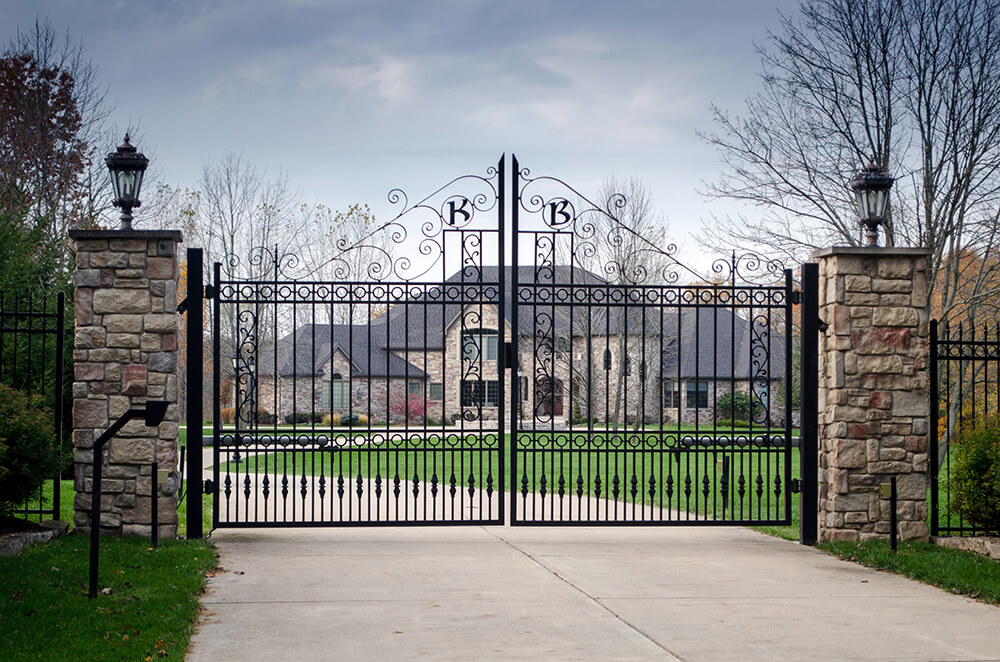 In the past, remote-controlled gates were operated by clunky remote controls or dial-up intercom systems. Remote-controlled gates became very popular decades ago because of their added security and added convenience. Manually operated gates sometimes took longer to open, and situations like bad weather made manual operation less convenient and more difficult.
Today's remote control gates are leaps and bounds ahead of their predecessors. Technology has afforded control that still provides security and added convenience. Unlike the older gates which are operated via remotes, fobs, or access codes, today's gates utilize internet and cellular data for operation. This means that a gate can be open and closed virtually anywhere, and access can be turned off completely if necessary. Having a gate connected to a server also means that visitations can be recorded and logged and all access can be monitored. Never have security measures been more thorough.
Adding a remote-controlled gate will not also give you added peace of mind, but you'll also find that the addition of one will increase your property value. Homeowners who have had gates installed have found their property increased up to levels of $50,000.00 or more.
If you feel like it might be time for a remote-controlled gate, it's important to weigh your options carefully. For basic entry and an added feeling of security, a gate operated by Bluetooth will be sufficient. If you have a lot of traffic in and out and wish to have full access to the comings and goings of your property at any time of day, a gate hardwired to the internet or a cellular service will be ideal.
No matter what option of gate you decide upon, remote-controlled and otherwise, Sarasota Gate & Access is your best option. Aside from offering top-quality service and impeccable customer service, we also offer 24-hour repair emergency repair. Don't just take our word for it, visit our website at https://www.sarasotagate.com/ for examples from some of our finest work. If you'd like to speak to us directly, please give us a call at (941) 349-4455. And remember, you can't put a price tag on peace of mind!