When it comes to owning or renting property, there's a lot of decision-making that comes into play. When you get all the logistics out of the way like paying the mortgage or the rent, there comes the nitty gritty of what goes in and outside of the house. These aren't decisions that can be taken lightly. Because at the end of the day, everything needs to be paid for and you want to make sure that your investment is worth your money. One of those decisions that people are on the fence about, no pun intended is security gates. When you're a new homeowner or renter, these can be decisions that you're not quite sure about. Do you think the best of the world and just wing it without security? Or do you make a wise decision and invest in a security gate? Today, we're going to tell you why you should.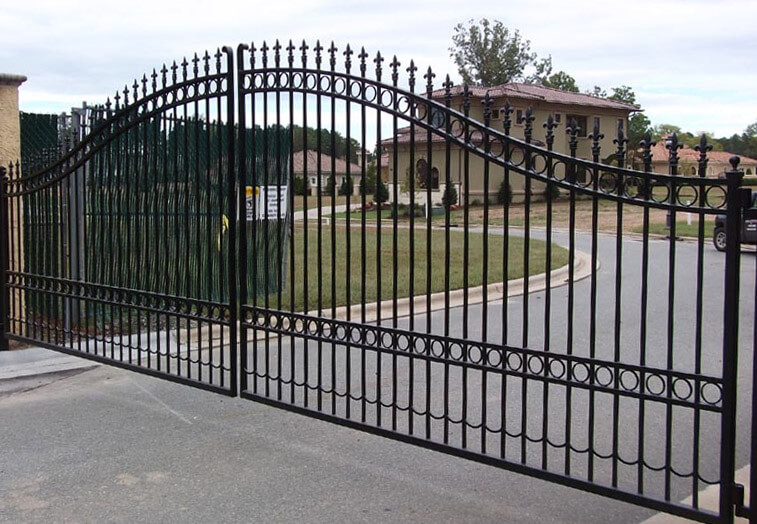 Secure Yourself
One of the top reasons that you can get a security gate is to secure your property and yourself. A lot of people think that gates are just there for the aesthetic, to make your house look nice. And yes of course you want to have a gate that will enhance the way your house looks. You never want to get anything that's going to make your property look terrible. But the truth of the matter is, a security gate is all about security. And that should be the number one reason why you should get a security gate. It's one thing to have a door, but it's another thing to have another line of defense before anyone even gets to that door.
Increase Your Property Value
What a lot of people don't know about having a security gate is that it increases your property value. People are going to want that home down the line because of how secure it is. Nobody wants to buy a place that could be vulnerable to thieves. So just think about that in the long term because the security fence could be getting you money.
Peace of Mind
Not only do you want security to make sure that you're safe, but you also want to have security for quality of life. Peace of mind can be a life enhancer. Going to sleep at night without worrying about anyone breaking into your home, can be priceless.
Privacy
Having a security fence also adds privacy to your property. You can go outside your home and not have to worry about people watching you. It makes your home feel like a world in and of itself. You mix that with all the other reasons why you should get up the security fence, and the choice becomes clear. It's a great investment and addition to your property.
If you're in the market for a security gate, give Sarasota Gate & Access a call at 941-349-4455 or fill out the form below.