Commercial security gates are all but mandatory for any company or organization seeking to protect expensive products, equipment, secret information, and so forth. They're also very important for protecting people on the premises, especially for business operations that carry on after daylight. Still, other businesses have to safeguard historical monuments and artifacts from potential thieves or vandals, making security gates essential.
With all that in mind, let's explore the specific purposes and advantages of equipping your commercial location with a reliable gate system.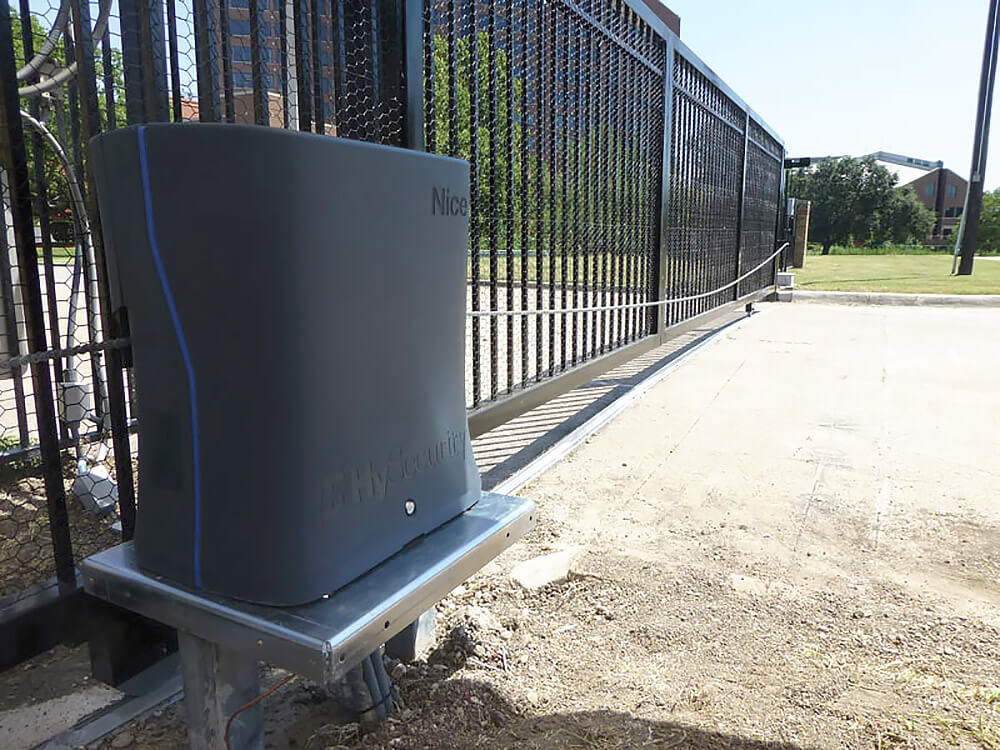 Enhance Business Aesthetics
Whether you own a large, medium, or small business location, you probably know the significance of keeping the premises clean, attractive, and professional. You can enhance your reputation by installing a gate system, and signal to potential clients that you're serious about protecting your assets and maintaining proper appearances.
Property Safety
It's even possible to improve employee work performance when you offer them a secure workplace. On the contrary, it would be harder to attract reliable employees by expecting them to work in a less secure facility, prone to robbery and suspicious activity. Gate systems minimize or eliminate these problems, allowing you better access control, and greater peace of mind for your staff.
Regulation Compliance
Some industries have to comply with regulations for premises security, including the need for fencing and surveillance. Even food manufacturing factories must have perimeter security to protect against criminals who would seek to adulterate their products.
Now that you know why gate systems are great for business sites, let's explore the important considerations that go into selecting the right model.
Gates come in many shapes, sizes, material compositions, and security levels. A small retail store doesn't require the same security sophistication as a prison, which is why we help you customize the right gate for your specific operations. You would also need to decide whether you wanted a stationary gate or one that opens/closes when staff arrive and leave.
There are several brands you can explore for inspiration. Sarasota Gate & Access installs and maintains outstanding gates from manufacturers like Viking, Apollo, CellGate, and more.
Modern gate systems also come with lots of peripheral technology. You can equip your commercial gate with everything from surveillance cameras and keypad entry devices to hand recognition equipment. Once again, it would depend on the needs of your business; no one-size fits all.
If you'd like more hands-on help with choosing the right gate system for your business, then consider the reputable service of Sarasota Gate & Access. We work with clients of all sorts: residential, commercial, government, and even equestrian/livestock farmers. Contact us anytime to schedule service or learn more by calling 941-349-4455.