Providing safety and security for you and your family is important for anyone. And having peace of mind when you go to sleep at night is something that you can't put a price tag on. And this is why keeping your home behind a gate is one of the best ways you can accomplish this. Perhaps you want security but also want to express your individuality and flex your creative muscle. And this is why installing custom gates will allow you to accomplish both tasks.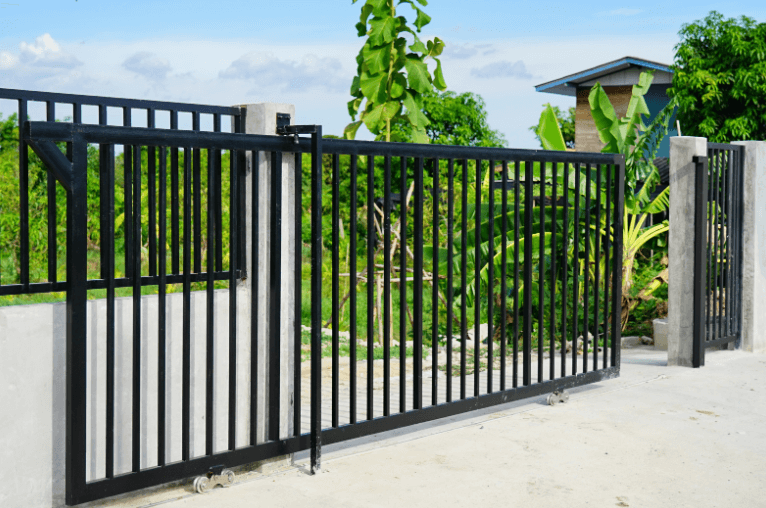 Your Materials, Your Choice
Gates are constructed from many different types of materials. From wood and aluminum to steel and even a combination of both. Having one custom-built will allow you to select the perfect materials that work best for you and will allow you to stay within the confines of a budget.
Personal Expression
It's the dream of every homeowner to eventually turn their house into a home. This can be done in a variety of ways, and many have chosen to customize sections of their house to accomplish this task. A custom-built gate is a great way to add your own personal style and make a statement while providing security for your family.
Increased Property Value
If you ever find yourself in a situation where you might want to sell your home, you might find that having that custom gate installed will allow you to sell for a higher price than you originally planned. Many buyers are willing to pay extra for security, and a gate will increase your home's property value.
Prevention of Theft and Trespassing
It certainly goes without saying that a custom-built gate can keep potential intruders at bay. And depending upon how much security you wish to have, you can ensure that no one will attempt anything. Many law enforcement agencies have attested to how much of a deterrent gates can be. Many criminals keep clear of any neighborhood that has a security gate.
Safe Children and Pets
Having a custom gate keeps the unwanted visitors out and those we hold close inside. If you have small children and pets, a gate can be imperative in providing for their safety.
Sarasota Gate & Access
If you're ready to take that step and have a custom-built gate installed on your property, we're here to help. Keeping Sarasota safe and secure is our business, and we'd be glad to lend our expertise. For more information, give us a call at 941-349-4455 or fill out the form below.