Security is of great concern for many people in the process of purchasing a new home. Understandably, we not only like to feel comfortable in our homes, but we also want to feel safe and secure in a world that tends to be somewhat unpredictable. For many people in Florida, this has led to an increased interest in homes that have an automatic gate. But before you make an offer, there are some important questions you should remember to ask.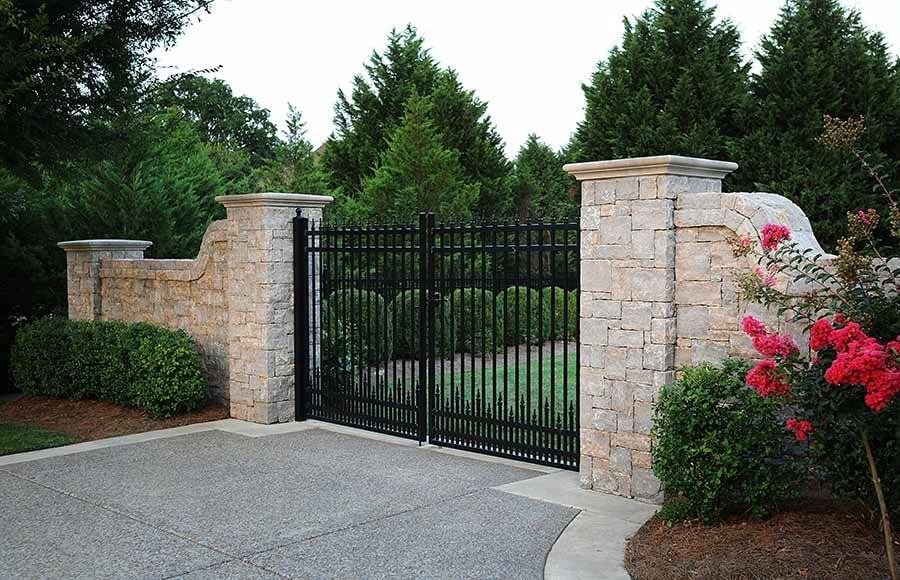 Does the Gate Swing, Slide, or Raise?
While there are several houses that have an automatic gate, not everyone operates in the same fashion. It's important that you find out just how it opens up to grant access. Swinging gates tend to be quieter and require less maintenance over time. Sliding gates take up less room than others and have fewer gaps. (Ideal for pet owners.) A raising vertical gate operates similarly to a railroad crossing and offers space-saving advantages.
What Material is the Gate Constructed From?
The amount of maintenance and upkeep required for a gate depends heavily upon the material it's made from. For the least amount of upkeep, metal gates are the best. A wooden gate can withstand the elements considerably well, but staining and upkeep are required much more often. Aluminum gates tend to be cost-effective, but the quality varies depending on the manufacturer.
Power Source
Automated gates are powered in a variety of different ways. While some are still powered by a source of power connected to the residence, some are solar-powered and can still continue to operate during a power outage. Newer gates have battery-backed power sources and can even be accessed via smartphone.
What are the Conditions of the Warranty? 
Similar to purchasing a car, some gates have extended warranty coverage that ensures peace of mind. No matter who manufactures the gate, they're susceptible to repairs and replacement. Knowing if you're covered will allow you to prepare for the unexpected.
How Reliable is the Manufacturer?
Some companies that build gates are more reputable than others. Find out who built the gate and research their history and practices. There are several consumer advocacy groups available that can provide data.
Sarasota Gate & Access
Security is important for any home or business owner. At Sarasota Gate & Access, we provide a wide variety of options that can allow for complete and total peace of mind when it comes to gates. For more information on us, visit our website or give us a call at 941-349-4455.