How do you get the best possible ROI from installing a driveway gate onto your property?
We recommend focusing on four primary factors: choosing an impressive design, choosing something that matches your home, adding solid safety features, and always maintaining it according to manufacturer specifications. If you do these, we can all but guarantee that you'll reap the benefits of having a driveway gate on your residential property.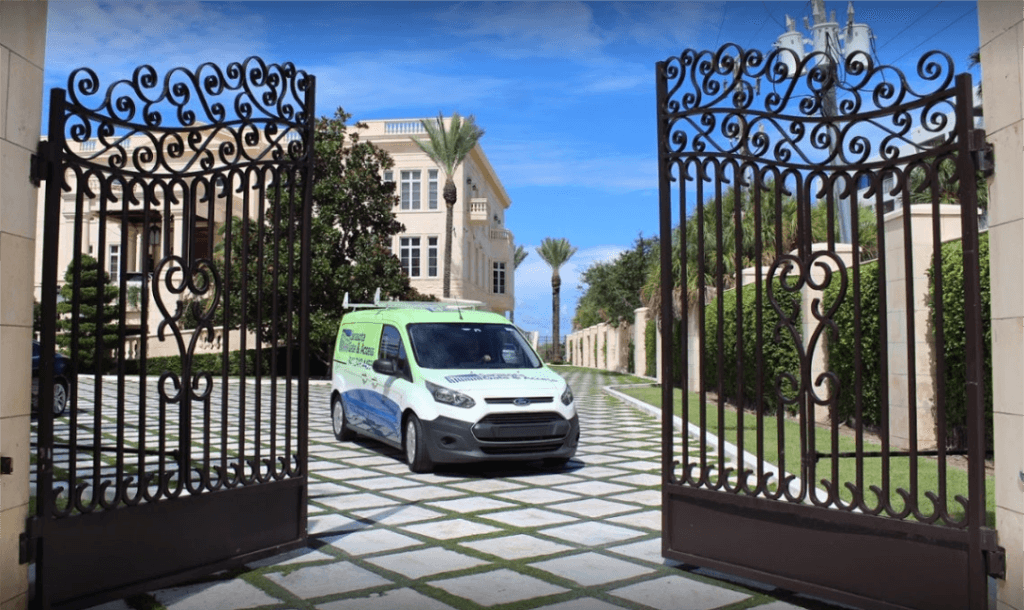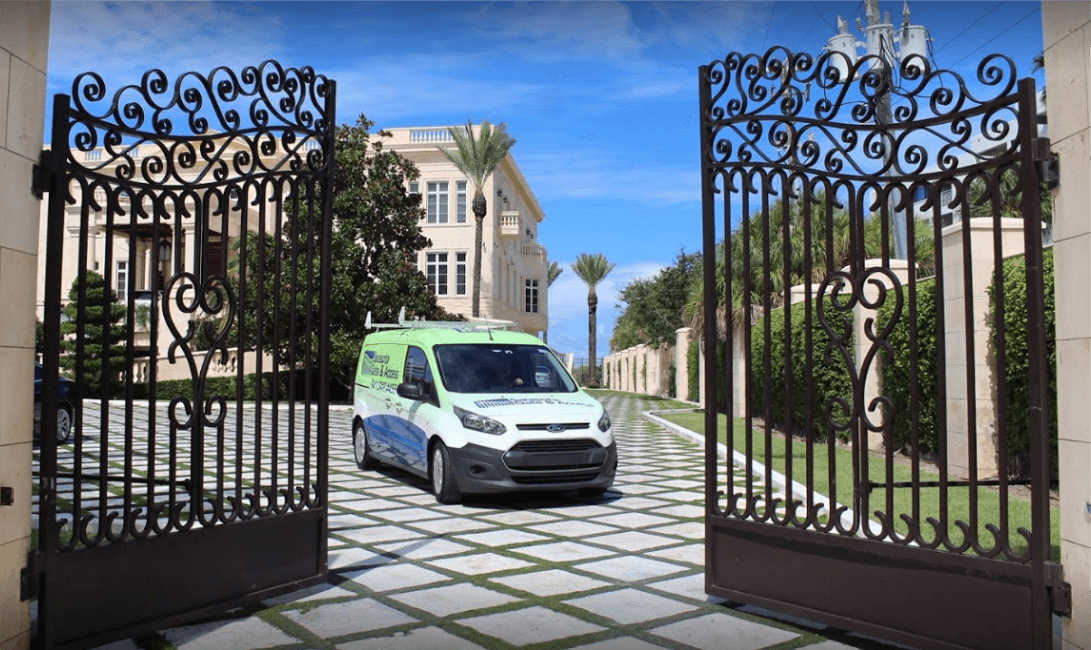 Choose an Outstanding Gate Design
One of the important things to remember is that you may wish to sell your home someday. Therefore, it's necessary to select a gate design that would seem palatable to a potential buyer. Don't worry too much, though. There are plenty of popular options that will match your personal preferences and accomplish this purpose. Your goal should be to find traditional and classy driveway gate designs like the ones you'll find in our selected work portfolio. We recommend staying away from anything too abstract, futuristic, or abnormal. Other than that, you have plenty of lucrative choices.
Make Sure the Style Fits Your Property
The worst thing you could do is choose a style that sticks out like a sore thumb, doesn't match the exterior aesthetic, or clashes with the rest of the neighborhood. If you aren't sure how to make your driveway gate congruent with the rest of your home, then you can always speak with one of our representatives for selection advice. We do this all the time and have a good eye for what matches certain roofing styles, siding, windows, doors, and driveway patterns.
Add Enough Safety Features
Many homeowners purchase gate systems for the benefit of added security. Some gates come with pre-packaged security components, but you can also bolster them even further with surveillance cameras, access control systems, and other accessories.
Maintain Your Gate Properly
This comprises both routine upkeep AND the need for occasional inspection by a professional. The latter is how we help you with reliable repair services, whereas the former involves everything from cleaning to greasing the gears and safeguarding the electronic features.

Sarasota Gate & Access hope you find these tips for maximizing driveway gate ROI useful. The decision to invest in a gate system takes significant time and reflection, so don't rush the process. Whenever you're ready to install a new gate system, contact us anytime at 941-349-4455 to get the ball rolling.