Automatic gates are a fantastic way to add security and grandeur to your home! They can be as simplistic or ornate as you want and there is a multitude of types to choose from. While they provide many benefits, some issues do come up from time to time. Sarasota Gate & Access is here to provide you with ways to save money on your automatic gate repairs.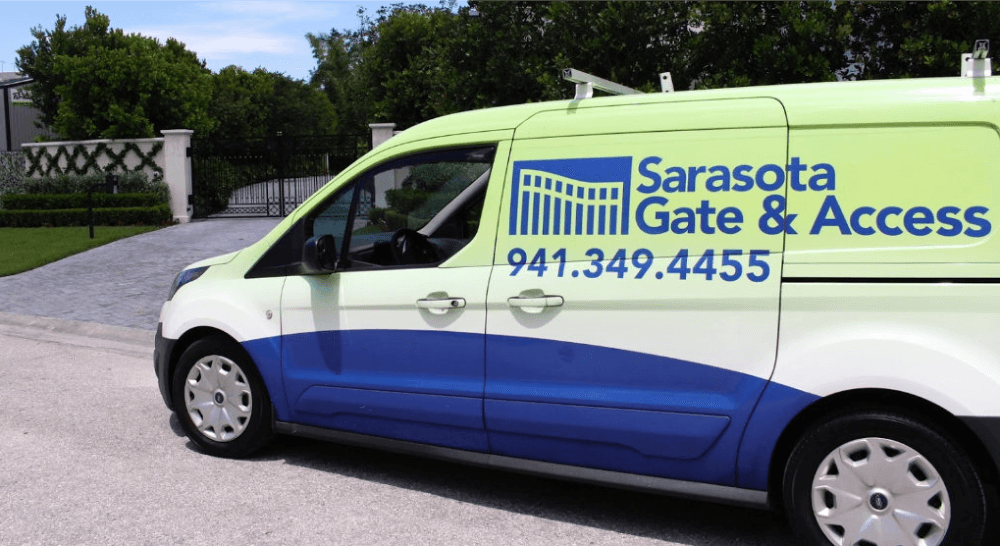 Our biggest tip to save is to keep up with the maintenance for your gate. This will help with any possible big issues that come from neglect. Preventative maintenance like cleaning the gates to keep them free of rust will stop hinges from getting ruined and breaking. Clear away any debris near the electrical components to keep them protected from damage.
Another very important detail that will save you money is using a licensed gate repair professional. Our staff is trained expertly to repair and service all types of gates. Attempting to make repairs or adjustments yourself can result in more damage that will cost more in the end. We can also assist you with parts that are under warranty to ensure that you're not spending money on parts that should be replaced for free.
Our third tip is to know basic information about your gate before calling for maintenance. Let us know what type of gate you have since single swing gates, sliding gates, and double swing gates all have different parts. If you can supply the model and manufacturer, that will also help as well as we can come prepared with the necessary parts. Some companies will charge you each time a maintenance worker has to come out to the property, and that can add up if they are constantly looking for components to fit your gate.
Fourth on our list is to have your gate professionally installed. While a lot of us enjoy handling home projects ourselves, gates utilize machinery and electronic systems that require a professional touch. If parts are installed incorrectly, it can cause major issues for repairmen down the line.
Sarasota Gate & Access offers several services including design and installation, gate repair and maintenance, residential, equestrian, and livestock, access control systems, government and high-security, commercial and industry, multi-family, and storage facilities. You can schedule services and we also provide 24-hour emergency services! You can reach us at 941-349-4455.