We cover many topics related to gates and gate openers, but it's vital to distinguish stationary gates from automatic gates. The latter has become a huge security advantage in recent decades.
We'd like to cover the merits of installing an automatic gate system on your residential, commercial, or even industrial property.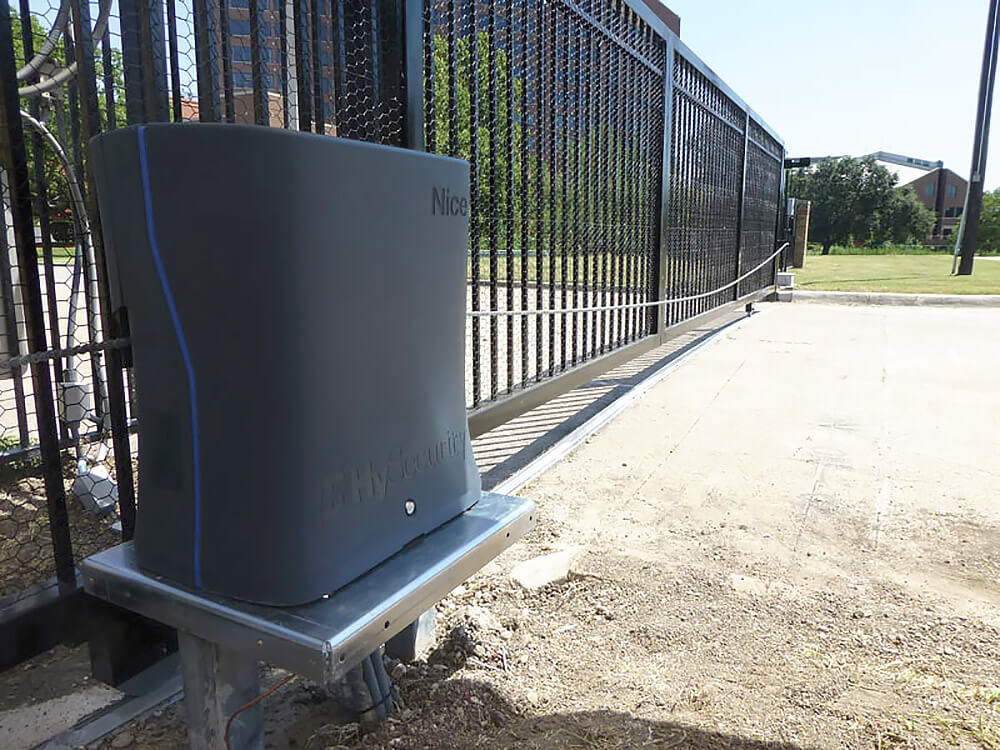 Basics of Automatic Gate Systems
Automatic gates are motor-operated and can swing or slide to open and close. Many of them possess access control systems that require passwords, fobs, or facial recognition to gain entry into a home, business, apartment complex, or other facilities. Today's gate models can be as simple or elaborate as you need for your property.
Gate automation helps large industrial businesses keep employees safe while preventing intruders from entering. The government even uses them to provide better security in large prisons.
So Many Peripheral Options for Enhanced Security
Here are some of the best peripheral items you can use with your automated gate system.
Gate Keypads – These help apartment complexes substantially. It's not on the same level as prison security, but having a keypad entry gate in front of an apartment complex can deter unwanted loitering from uninvited non-residents. This is a big selling point for potential tenants, so keypad gates are an amenity that help you attract new customers.
Facial Recognition Technology – You might have heard of banks that use facial or hand recognition technology to protect expensive assets. If your business location houses lots of expensive inventory or merchandise, you may consider an automated gate with facial recognition. It allows you more control over who enters your facility.
Number Plate Recognition Technology – Are you concerned about vehicles that enter your property? Number plate recognition can read and decipher the license plate number from vehicles, and restrict access if they're ineligible for entry. As with all these automated features, they have logs that can track failed entries. Plus, you can program them to alert you whenever somebody cannot enter, allowing you to investigate and decide whether to overrule it manually.
So, in conclusion, the purpose of these gadgets and other automated items is to enhance security and convenience. That's why gate automation has become popular for residential and business purposes all across the U.S.
We hope this helps you continue your research into gate systems, and Sarasota Gate & Access would be happy to field questions anytime. Our team of technicians is adept at all aspects of installation, maintenance, and troubleshooting automated equipment. You can count on our support 24/7. Contact us any time for more information at 941-349-4455.