Has your gate opener broken recently? It's frustrating to have an expensive component malfunction and cause the entire gate to cease functioning. There are, however, things you can do to address this problem, which is what we'd like to cover in this article.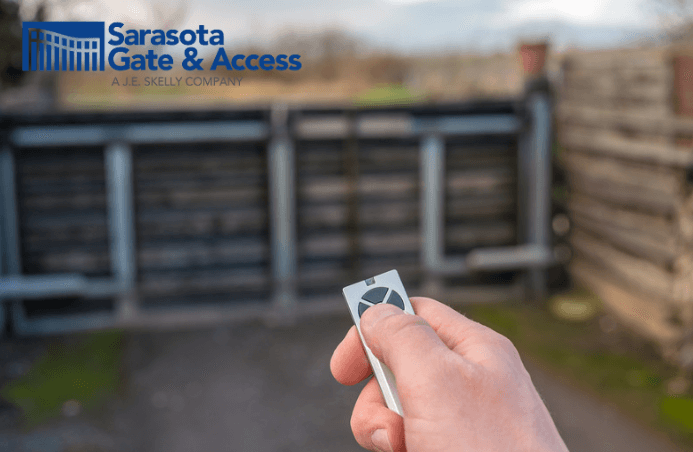 How to Address a Broken Gate Opener
Electrical Trouble
If you're not an electrician, you should be careful with suspected electrical difficulties. The potential for shock or electrocution is not something you should ignore. Sometimes, however, you may identify a physical obstruction that's cutting off the electrical circuitry somehow. Then again, if it's not obvious, contact us and we'll send an electrician to investigate.
Non-Electrical Issues
What do you do if you check out the electrical circuitry and don't discover the problem? Then, it's time to look for other common causes, including friction around the wheels or anything else that would stop it from moving. Believe it or not, it could simply require more cleaning to remove the debris that gets stuck in between the gears. Remember that an outdoor gate system is bound to encounter all the same elemental problems (like wasp nests or other nuisances) as your gutters, siding, or window sills.
Weather Problems
The weather can be a major cause of degradation. Rain can cause rust, whereas extreme heat can interfere with electrical components. It's even possible for cold weather to freeze the batteries in your gate system. One way you can counteract the problem is by installing styrofoam insulation underneath and around your gate opener. This is an obvious necessity for owners in cold climates but avoid putting it on top of the battery, as that may create a fire hazard.
Gate Doesn't Stop or Open Properly
Sometimes swinging gates won't open all the way when they drag against the pavement (or get stuck in the dirt somehow). That's simply a matter of clearing the obstructions, but it might also mean adjusting or replacing certain components. There are other instances where the sensors could become worn, thus making them too sensitive, making them stop the door too often. These are the same safety sensors you might find on a garage door, and they do inevitably deteriorate over time (requiring repair or replacement).
If All Else Fails . . .
If all else fails, you can contact Sarasota Gate & Access for emergency services. We are available 24 hours a day.
Sarasota Gate & Access has a dedicated team of service and maintenance technicians who can address any electrical or mechanical issues with your gate opener. If you'd like to ask us a question about gate systems or schedule maintenance, please call us anytime at 941-349-4455.