As a business owner, you have a lot of things to worry about. The day-to-day operations, payroll, expenses, and much more. The last thing you should be concerned with is the security of your location when you pack up shop and close for the day. This is why investing in a security gate can be one of the best choices you make in the year ahead. If you've been on the fence (pun intended) about doing so, here are some benefits to consider.
Increased Security 
Made from materials that are durable and stand up against the elements and unwanted visitors, gates are one of the best deterrents in the field of security. Aside from offering a barrier of protection, many perpetrators don;lt attempt to gain access to locations behind a gate and will often pick more vulnerable locations.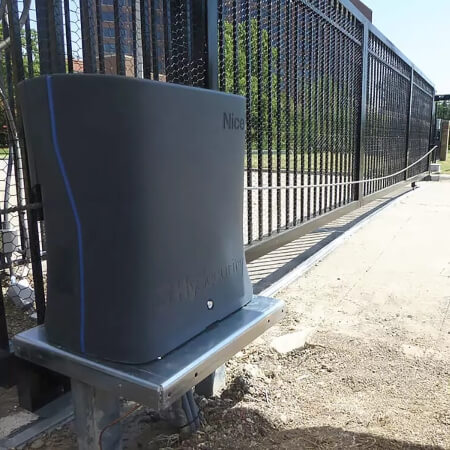 Limit Access
An advantage of a security gate is that you can have complete oversight regarding who has access. By doing this, you can ensure that only you and your employees can gain entry into your business. It's an excellent way to have peace of mind.
Boost Curb Appeal
While it might not be something that gets discussed with gate installation, having one installed increases the curb appeal and property value of your location. Should you ever decide to sell, prospective buyers are more likely to purchase a location that has a formidable level of security.
Recouping a Return
As with any investment, it's important that you recoup a return. And with the installation of a security gate, you'll be able to do just that. A gate is a very cost-effective security measure that will allow you to save money on overpriced security systems and CCTV cameras.
Lower Property Insurance
After having a gate installed, you might find that your property insurance premiums will start to decrease. This is because many providers look at locations that are behind a gate as a much lower security risk. As we mentioned earlier, security gates provide an effective deterrent and are less likely to be chosen for robbery.
Sarasota Gate & Access
Whether you're a business owner or have a residential property that needs an added layer of protection, Sarasota Gate & Access is here to keep Sarasota safe and secure. With years of experience and a dedication to quality, we'll help you achieve the ideal level of peace of mind that you need. Give us a call at 941-349-4455 for more information.