Having a sliding gate on your property is a great security measure to keep unwanted and unwelcome guests at bay. And, much like the property that it's protecting, they're more akin to an investment than a basic consumer good. And in order to recoup a return on your investment, it's absolutely necessary that you have routine service performed on your gate at regular intervals, just like the oil change and tire rotation that you have performed on your car.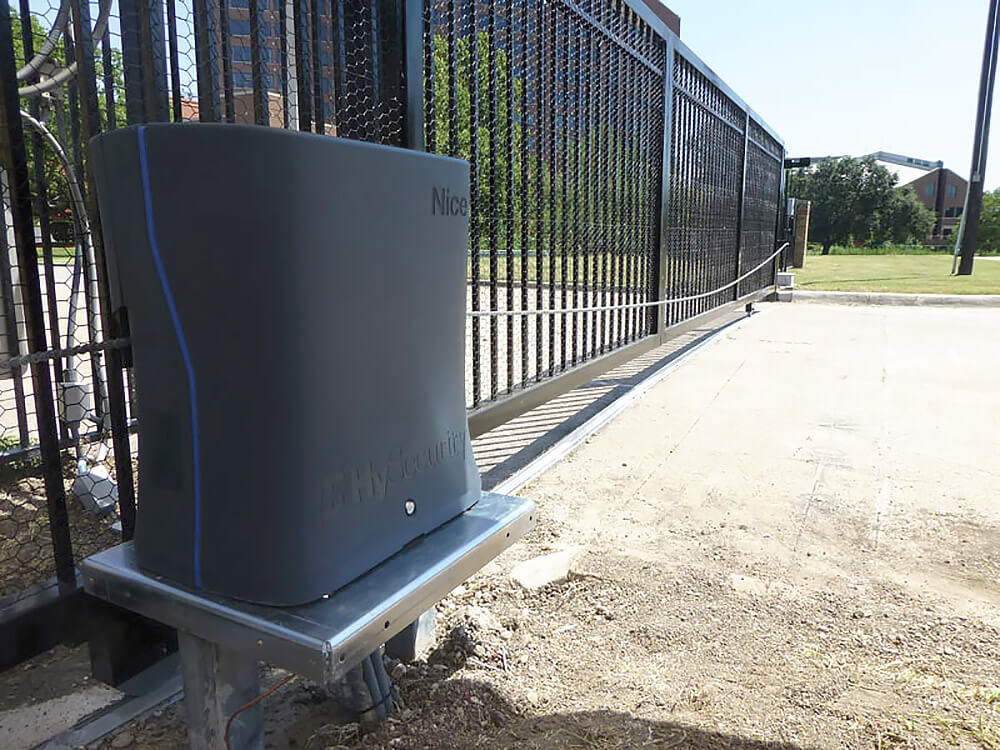 Keep an Eye Out
Visual inspections are the most important routine you can partake in. It also happens to be the easiest and can be done whenever you wish. It's a general rule of thumb to do it on a bi-weekly basis, just to ensure that everything is in working order.
Keep the Rust Away
If you live in a geographic location where the weather tends to be unpredictable, then keeping an eye out for the presence of rust and mold is essential. Rust can wither a gate down and, if not taken properly care of, can cause irreparable damage to the gates' structural integrity. If there's recently been a rainstorm or snow, take a close look at your gate and take the proper steps to ensure its longevity.
Ensure the Gate is Lubricated
Just like the oil in your engine, a sliding gate is a collection of multiple moving parts. As such, ensuring that they're properly lubricated will allow them to function without the metal parts grating on one another. Just like the engine in your vehicle, a substantial lack of lubrication can lead to a breakdown and lead to costly repairs. This should be done at least twice a year, usually at six-month intervals.
Keep it Clean!
We mentioned earlier rust and mold and the damage they can cause your gate. Combating these harmful elements is rather easy and can be done by keeping a routine cleaning regimen. Aside front the structural integrity of the gate itself, it's important to keep the moving and any electrical parts clean and properly maintained. Dirt and debris can cause damage to these parts of your gate, and keeping them away is of the utmost importance.
If you have a gate on your property or are looking to have one installed, look no further than Sarasota Gate & Access to assist you with installation, repair, and maintenance. We believe in keeping Sarasota safe, sound, and secure. For more information about what we can do to help you, please give us a call at 941-349-4455 or fill out the form below.