Are you still using an outdated manual driveway gate at your home? It might be time for you to consider upgrading to an automatic driveway gate. At Sarasota Gate & Access, we often encounter a few common misconceptions surrounding automatic gates.
Often people will have concerns that they are too expensive to install and that they don't last in areas that experience turbulent weather conditions. Yet, this is not true. There are, in fact, many key benefits associated with getting an automatic driveway gate installed.
Our team is one of the leading automatic gate installers in Sarasota, Florida. To help you decide if an automatic gate is right for you, we have discussed a few of the key benefits in this article.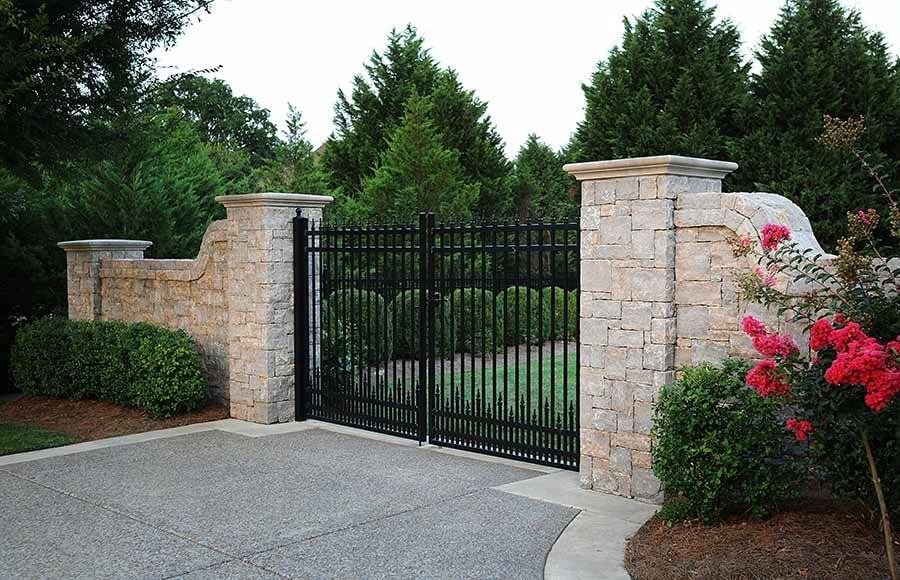 The Four Key Benefits Of Getting An Automatic Driveway Gate Installed
Below we have discussed the key benefits of getting an automatic driveway gate installed. It would be beneficial to consider these benefits when you make your decision.
It Provides Safety
Safety is of the utmost importance, which is why it's an excellent idea to have an automatic gate installed at your residence. Automatic driveway gates are not only convenient, but they also ensure that you get to control who enters and exits your property.
This is good for several reasons. For example, if you don't want to let strangers into your property, or when you don't want your pets and children to leave the yard or encounter danger.
Provides Insurance Benefits
It might be difficult to believe, but your insurance premiums might be lowered if you install an automatic driveway gate, depending on the insurance company you are with. This is because having an automatic gate provides your home and its belongings with higher home security.
In many instances, your automatic driveway gate could reduce your home and household belongings insurance and your vehicle, boat, and motorhome insurance.
It Increases The Value Of Your Property
Were you aware that installing an automatic gate at your residence can increase your property value? Often investing in an automatic driveway gate is seen as an attractive feature because it improves home security, has many functional benefits, and makes its exterior more aesthetically pleasing.
Essentially, if you decide to sell your property in the future, having an automatic gate installed will add value and allow you to sell your home for a better price.
Keep Unauthorized Vehicles Out
If you don't have an automatic gate, you might be experiencing a few issues whereby people use your driveway as a turnaround point. Not only is this exasperating, but it is also dangerous.
If you have an electric gate, people won't be able to use your driveway as their own personal turning point.
If these benefits have swayed you and you would like to install an automatic driveway gate, we can help you. At Sarasota Gate & Access, we have a variety of automatic gates for commercial buildings, retail buildings, and residential buildings from which you can choose.
We also offer our clients access control systems and gate repair services. You can get in touch with us by calling us at (941) 349-4455, or you can fill out our convenient online contact form, and we will get back to you to schedule a service.